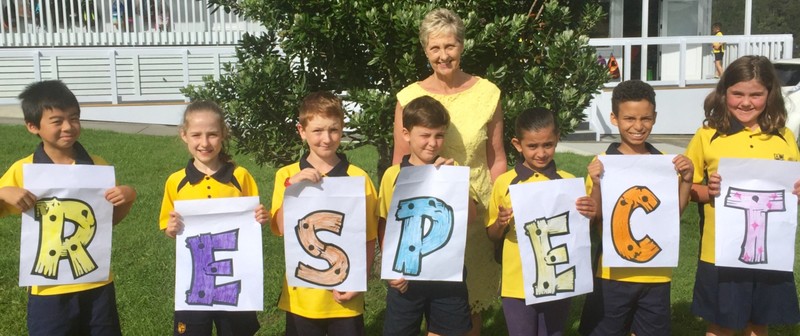 From the Principal's Pen (or should that be laptop?)
In our "time poor" and increasingly digital world we are all suffering from information overload. Current research identifies we do not "deep read" digital information but scan for topical and "just in time" information. With the launch of our new website and smart phone APP we have changed the format from the traditional two weekly newsletter to now provide you with upcoming dates, links to class newsletters, sports and relevant information.
The Principal's Pen will include a regular editorial, including parenting articles and links. I welcome this communication channel as an opportunity to hear your feedback, reflections or responses.
In this first few weeks of school teachers focus on modelling routines, school expectations, developing relationships with your child, as well as fostering friendship and co-operation within the class. You can support this transition time by talking to and asking (not drilling) your child about what they have been learning about their new class, school or teacher. Hopefully you were able to attend the recent Meet the Teacher evening when the teachers shared their routines and expectations. Just as we model for our learners - through asking questions we all learn - if you have any questions regarding the classroom, teachers are usually available in their classrooms from 8.30am each morning. If you have any other concerns we advise you to email the teacher directly who will provide a meeting time for further discussion
Our front office staff are very helpful in providing any information about school systems or organisation.
Principal reflection
National Standards - what's the fuss!
You may recently have read or viewed a variety or perspectives regarding the Labour Government removal of National Standards in November last year. By way of background for any parents new to primary school or New Zealand, the National Standards were introduced in 2009 as an assessment indicator for achievement against the New Zealand Curriculum levels in reading, writing and mathematics. The difficulty with the National Standards was that as benchmarks they were not interpreted consistently between schools. They were not actually "a standard" as they were not nationally moderated and in their breadth did not provide clear information in terms of the learner's individual progress.
The New Zealand Curriculum (view online) https://parents.education.govt.nz/primary-schoolprovides a comprehensive overview of expected achievement levels of student achievement (as well as the vision, values and principles). It identifies the range of achievement possible within each level, and also the spread of achievement. Most curriculum levels are spread over at least two years (sometimes three) i.e. there is not one level per school year. Student led or three way conferences, as well as, written reports provide information about your child's progress against the curriculum levels as well as additional information about their learning and social competencies.
The Albany Primary Curriculum
Our school focuses on every learner knowing, why (inquiry and concept), what (content) and how (the Albany Learner Competencies) they learn. You will hear your child talking about their WALT (We Are Learning To), or sharing their learning goal, as part of their regular programme. They will also be able to show or demonstrate their achievement in relation to the curriculum levels (or stages) as well as what they need to learn to move to the next stage. Student ownership of their learning is something we frequently refer to as 'student agency'. Student directed learning is our ultimate goal as learners develop independence. Student led and three way conferences provide unique opportunities for you to hear directly from your child about how they are achieving on their learning journey.
However learning (and the New Zealand Curriculum) is so much more than reading, writing and mathematics. Our Vision states" Albany Primary where learning makes a difference…" while our graduate profile identifies our goals for every child's learning and includes life skills, values, and the development of Albany and global citizens, who have a passion and curiosity for learning.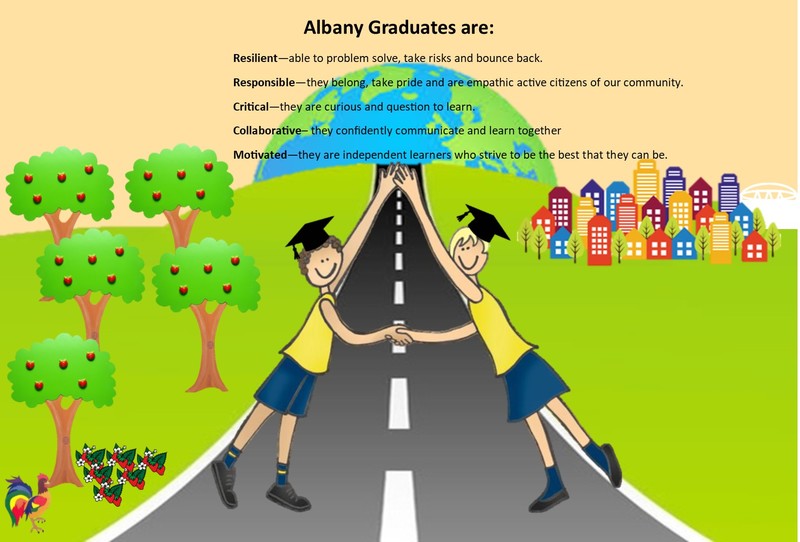 We have disabled the comment function on the blog... however if you would like to give feedback, then please feel free to email the Principal's PA - lelder@albany.school.nz