Bays Athletics Club - Junior athletics programme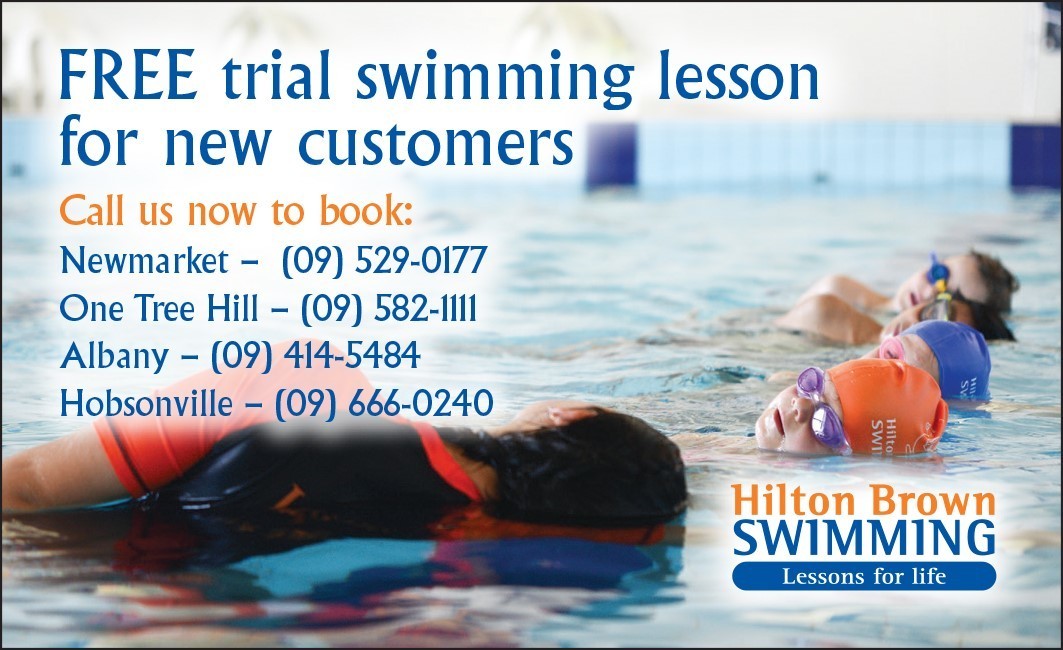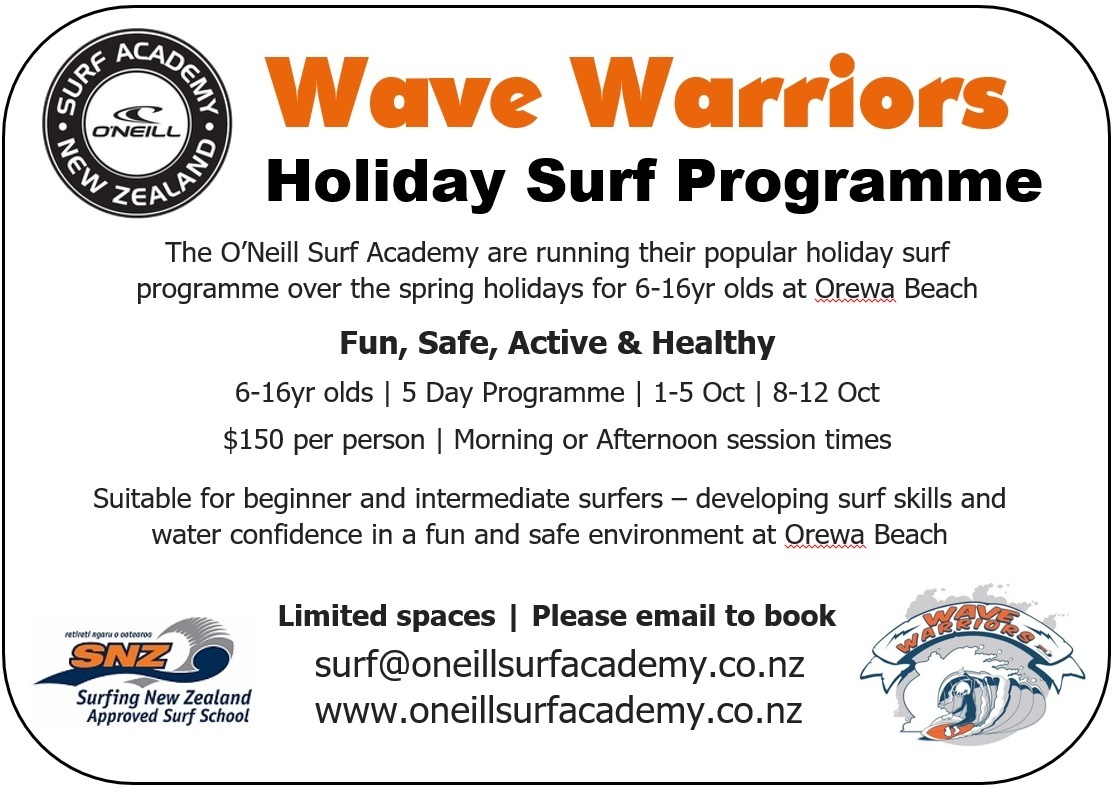 New Zealand's Healthiest School - Term 4 flyer
Junior Breakers Basketball October Holiday Camps –
Early drop off and late pick up options are also available:
Camp 1:1 &

2 Oct

from $105 (Yr 1-3)

9.00am - 2.30pm

Camp 2:

3-5 Oct

from $140 (Yr 4-6)

9.00am - 2.30pm

Camp 3:

8 & 9 Oct

from $105 (Yr 1-7)

12.30pm - 5.30pm

Camp

4: 10-12 Oct

from $140 (Yr 4-8)

9.00am - 2.30pm
All bookings can be made throughwww.juniorbreakers.basketball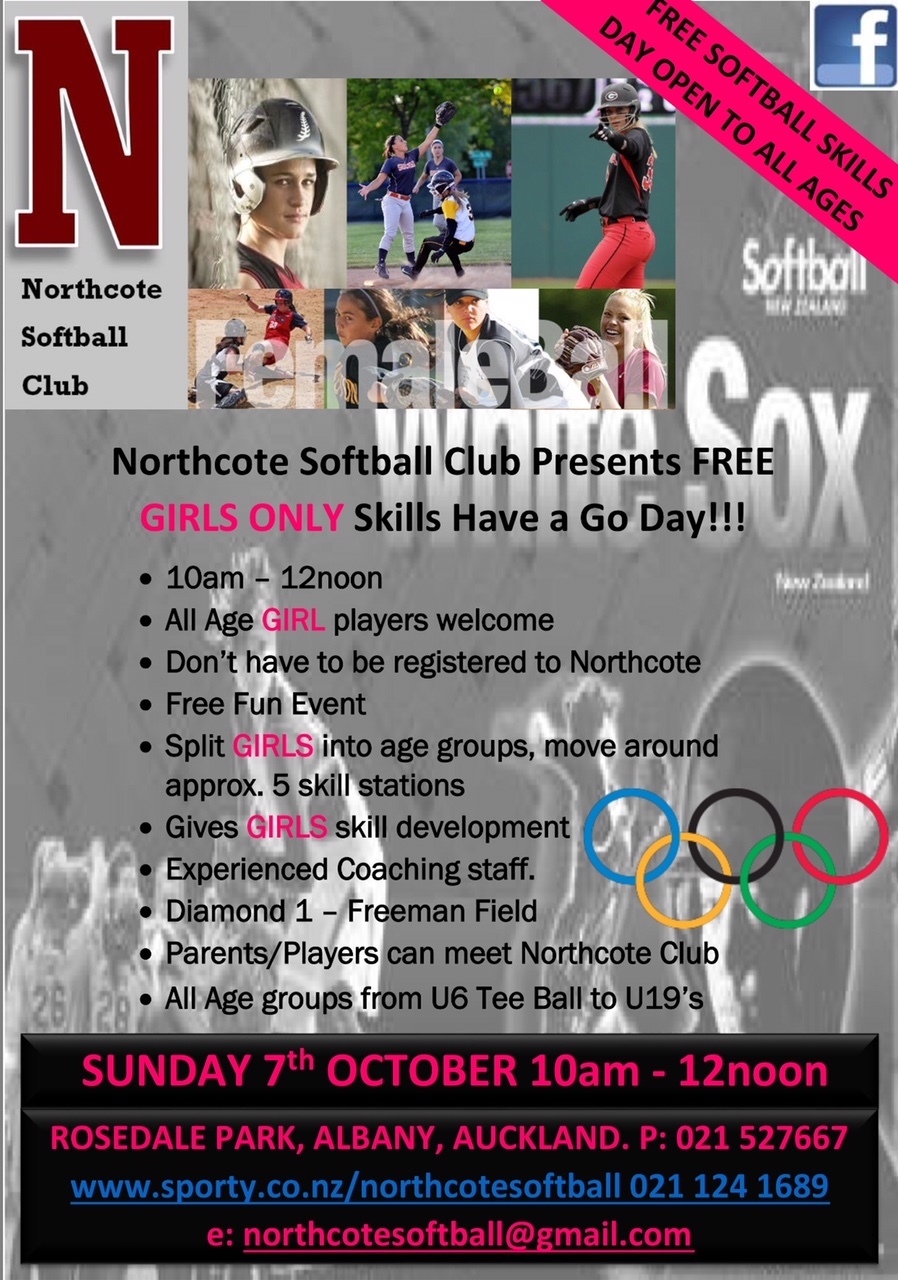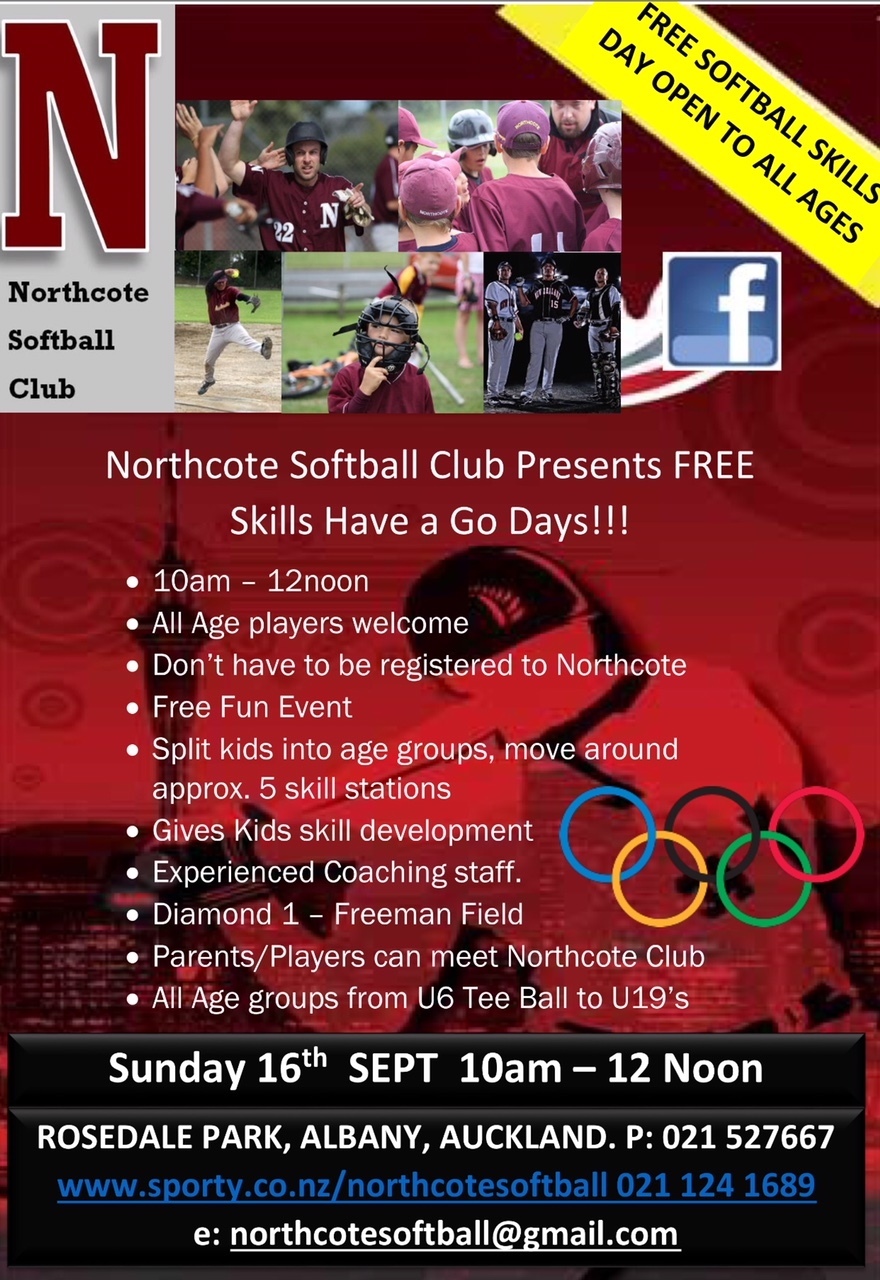 Pumphouse information: https://pumphouse.co.nz/whats-on/show/after-school-drama-programme/

Friday 21 September 2018 at 7pm
Bored with your usual Friday night entertainment? Want to get together with friends and family for a great night of laughs while showing off your general knowledge skills?
Then, join us and Quiz Master Jason Reeves and friends at the
"Sixth Rotary Club of Takapuna North Great Quiz Night"
(each year has been a sellout).
All the money raised goes to the
North Shore Life Education Trust
and the
Takapuna North Rotary charities
, so straight back to your community.
For only $25 you can join us or why not get a bunch of friends together, dress up and join us for a night of wild entertainment while still supporting a great cause.
Maximum of eight people per table. $200 per table
Bring your own drinks and nibbles
Eight rounds of eight questions covering a range of topics
Raffles - heaps of them! Be in to win some great prizes
A best dressed table prize and door prize
And of course a great winning team prize
The opportunity to attend is limited, so reserve your table now
Email:
greatquiz@rotarytakapunanorth.co.nz
to reserve a table
or: Contact: Murray Pearson: 021 644442 or Christine Meyer: 0274 996158
Tables must be reserved in advance. $200 per table of 8 ($25 per person). One point of contact per table please.
We encourage you to dress up your table and yourselves to compete for the best-dressed table prize.
www.lifeeducationnorthshore.nz
My name is Fiona Liu - contacting you from Alala Solutions regarding an upcoming show we are organizing that we think will be of interest to you and your community.
We are bringing the multi-award-winning China National Acrobatics Troupe to Auckland for a show at The Trusts Arena onSaturday 29 September(during the school holidays of course!).
The group has dazzled audiences the world over, and this performance will feature their brand new show, 'Touch' - a wonderful story of a young boy's magical adventure that combines theater, stunts, dance, and martial arts, to magically showcase the richness of Chinese art & culture!
As well as being entertaining, we are excited at the opportunity with this show to inspire the kids who have an interest in acrobatics, gymnastics, theatre, and culture.
We would love it if you would be willing to share this with your community of parents and teachers!
Tickets start at $40.50 for kids and we would like to offer a 10% discount to parents of your school by using promo code at checkout.
In addition to that 5% of all tickets sold we above code will be donated to your school, while a further 5% of all ticket sales will be donated to the Heart Kids Charity.
There are some photos that will give you an idea of the style of this event.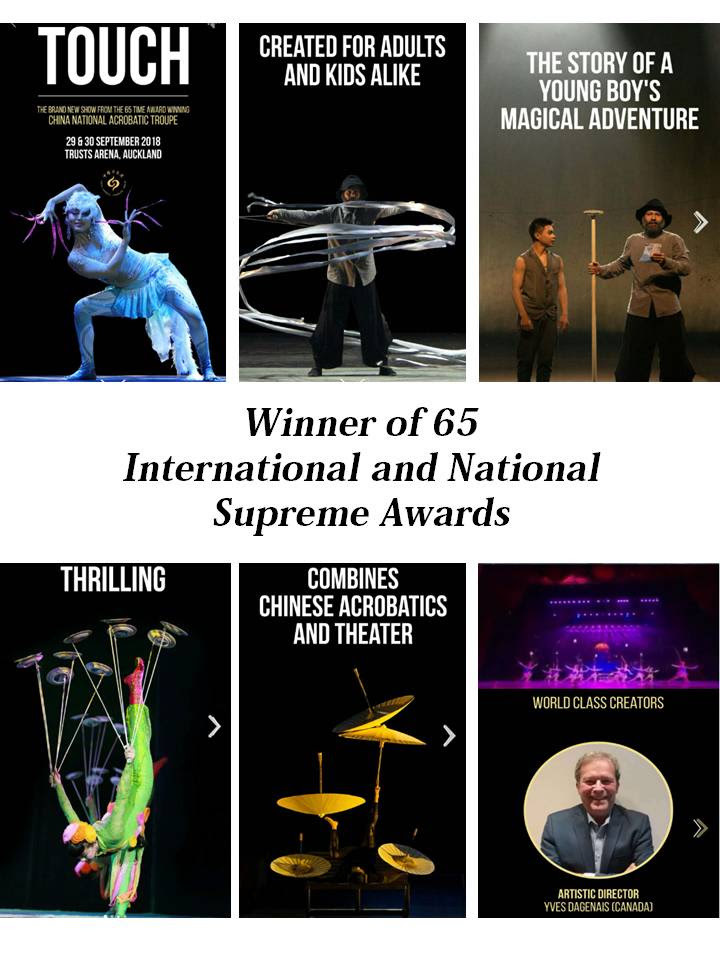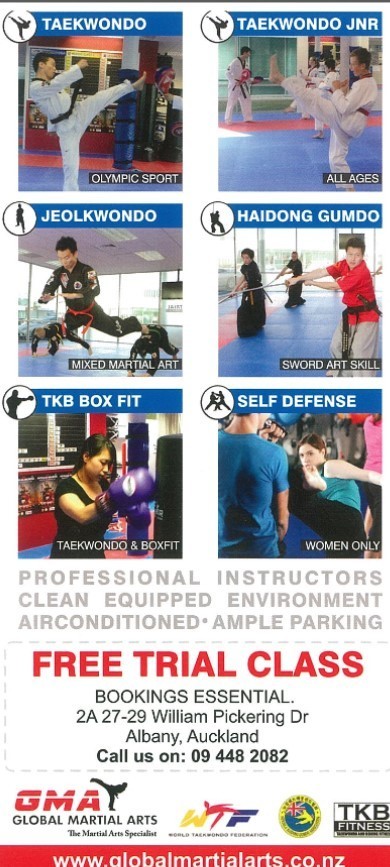 Below are the links to our online compression range, as the children muscle groups are not fully developed, the base layer and regulation of the body temperature is more pertinent than the other features.
Code for the Linebreak website is APS30 which gives 30% off the retail pricing
Box Fit - Fitness by Laura - really great for the 10-14 year olds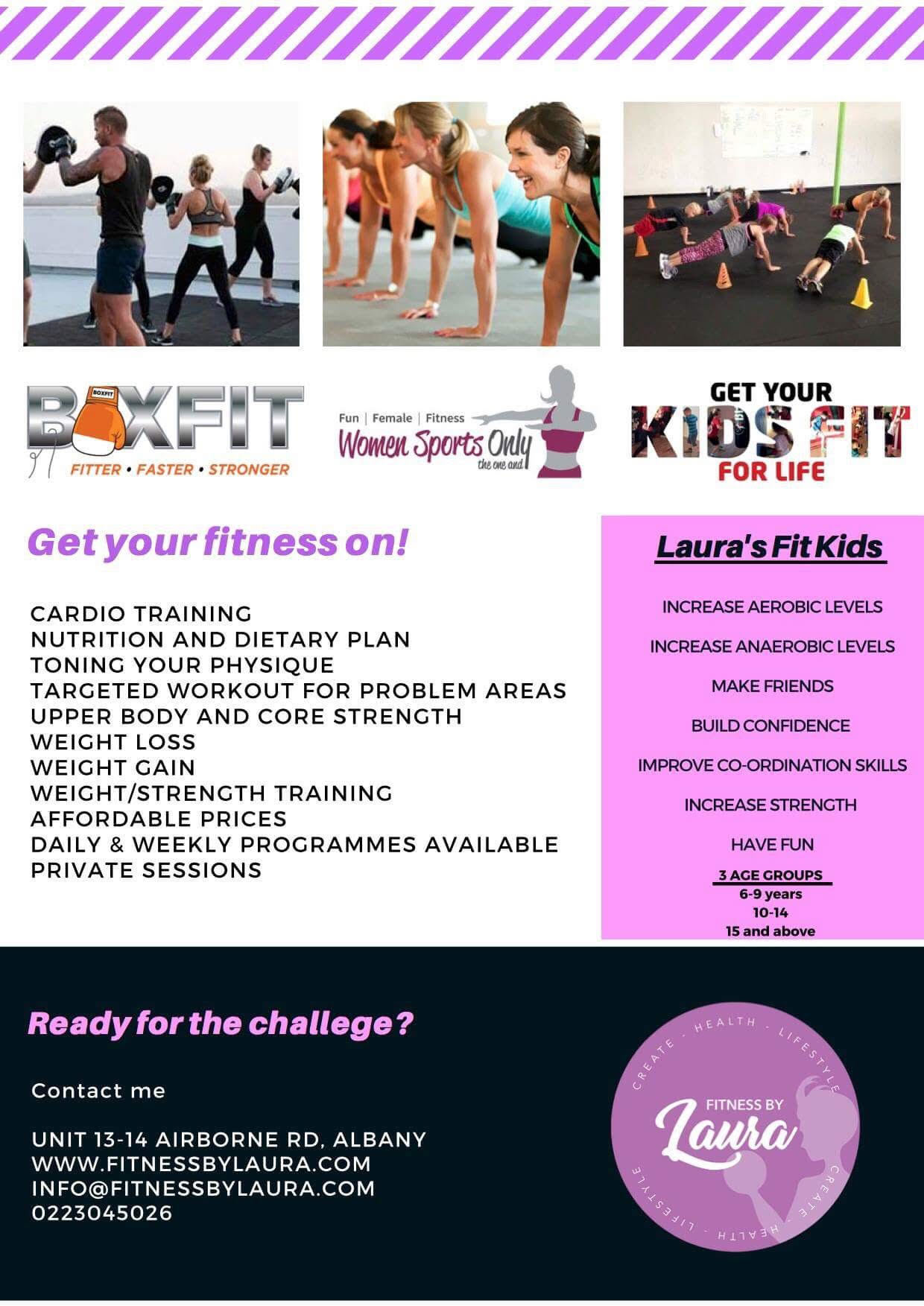 KIDS CHOICE SCHOOL HOLIDAY bookings are now open. The programme will open
on Monday 1st October to 12th October 2018.

Days are full of fun activities and trips to stimulate and entertain your
children in a safe, fully supervised environment.

CYF's approved allowing you to apply for a subsidy.

We are based at the Presbyterian Church, 10 Penzance Road, Mairangi Bay.
Hours of operation are 7am til 6pm daily.

Contact Barb 027 440 6363 or 09 478 3705.

Email: kids.choice@infogen.net.nz

KIDS CHOICE OSCAR

Before and After school Care for 5 - 14 year olds.

Enrolments are currently available in our CYF's approved before and after
school care programme. Based in the St Johns Catholic Primary School Hall
plus the Presbyterian Church hall, 10 Penzance Road, Mairangi Bay.


We give the children breakfast and they take part in quiet activities until
we take them to school each morning.


After school we collect the children from school and take them to the
programme where they have afternoon tea and assistance with their homework.
We have several computers available for the children to use for homework
purposes.

Each day the children have a choice of various planned fun activities such
as craft, art, cooking, knitting, cross stitch, games, sport etc. We spend
time outdoors when the weather permits. Your children will be cared for by a
great team of caring, professional, police vetted staff who love working
with children. While our rates are reasonable we are also CYF's approved
enabling families to apply for OSCAR subsidies.

Transport to or from sports activities can be available by negotiation.

Call in for a visit and meet the team.

For further information Contact Barb 027 440 6363 or 09 478 3705

Email: kids.choice@infogen.net.nz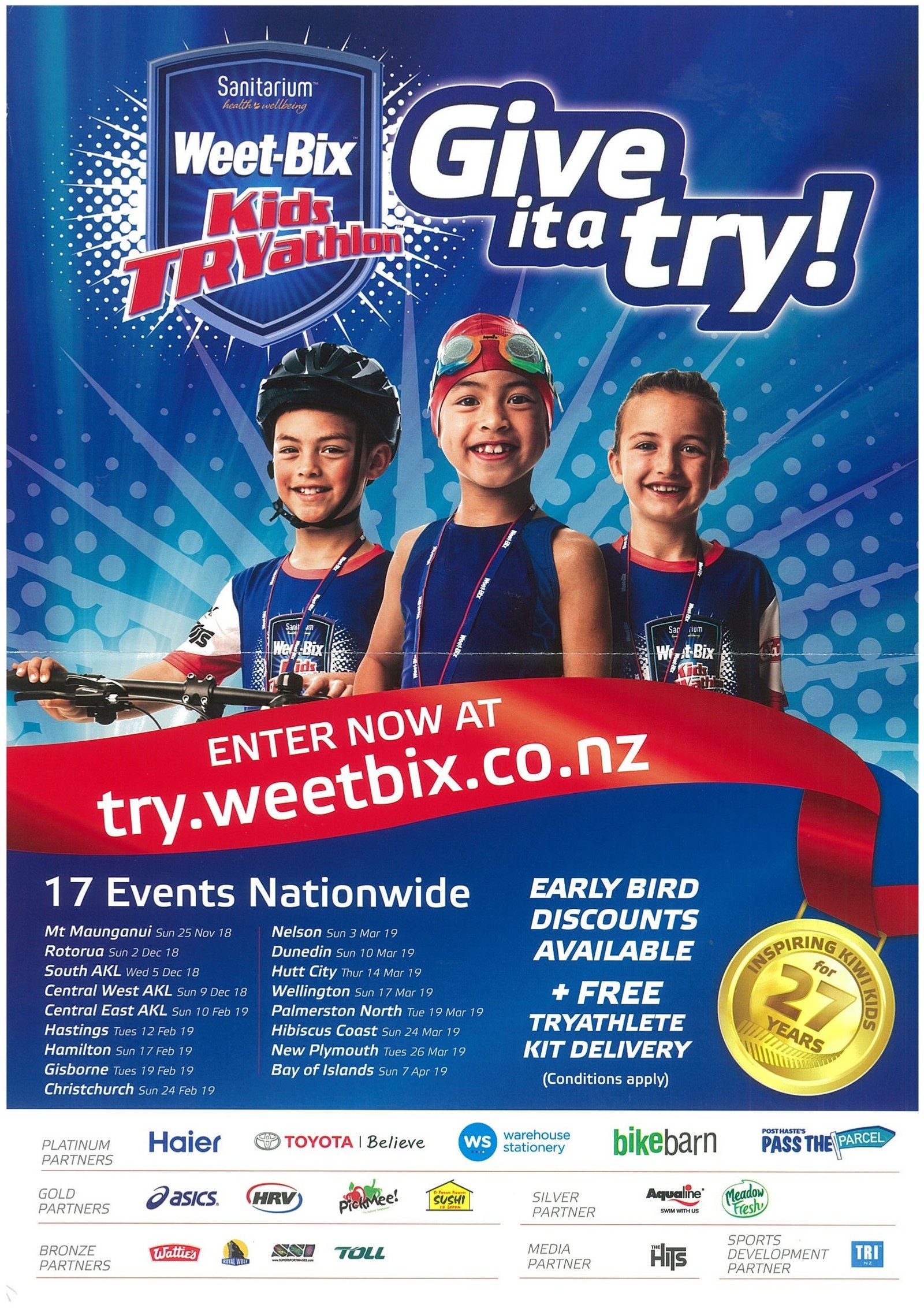 TUTORING AVAILABLE
My name is Hayley Campbell and I have been a teacher at Albany Primary (Years 2-6) for the past 6 years. I am available (limited availability) to tutor after school from home in English (Reading and/or Writing) and Maths this year. Please contact me on 021 212 0731 for further information.