Below are the links to our online compression range, as the children muscle groups are not fully developed, the base layer and regulation of the body temperature is more pertinent than the other features.

Code for the Linebreak website is APS30 which gives 30% off the retail pricing
Box Fit - Fitness by Laura - really great for the 10-14 year olds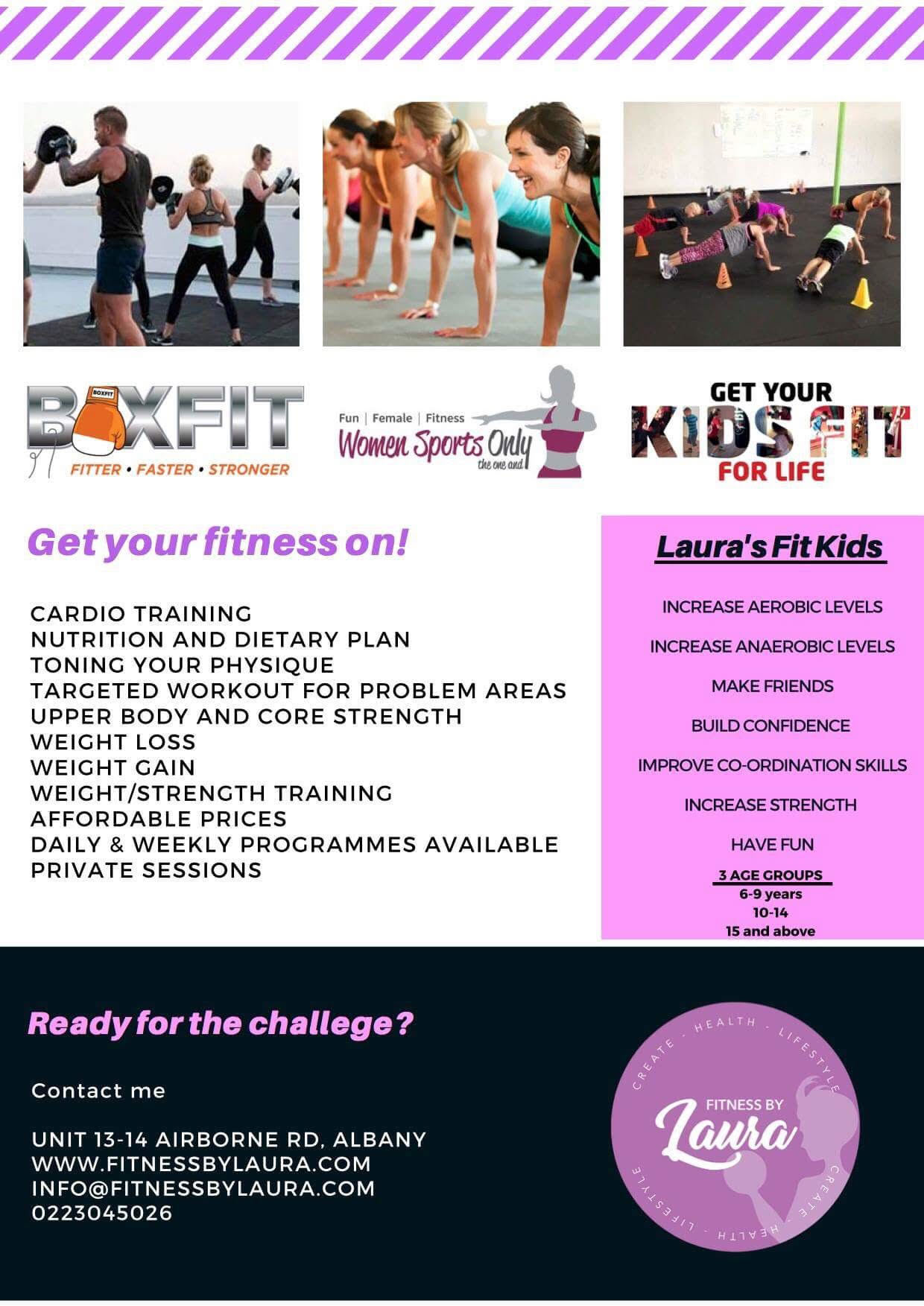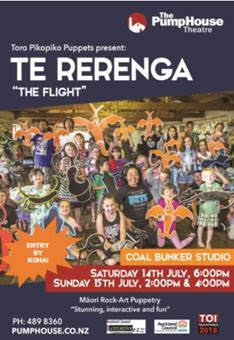 As part of our Matariki Programme, Toro Pikopiko Puppets are bringing their show Te Rerenga – The Flight to the Coal Bunker Studio at The PumpHouse Theatre on Saturday 14th & Sunday 15th July. Te Rerenga is an engaging puppet show which brings to life ancient Maori rock art and re-tells the legend of Pourangahua the Birdman and his epic flight to Aotearoa. Thanks to generous funding from Auckland Council we are able to offer entry by koha (donation) for this show but, as the Coal Bunker Studio has limited seating, we recommend booking online to avoid disappointment www.pumphouse.co.nz
Help your child understand Fractions and Decimals!
Thinking Caps will be focusing on Fractions for Year 3-5 and Fractions and Decimals for Year 6.
Book NOW to get your child in for Term 3.
Hi Albany Primary School,
The school term has passed in a flash, and school holidays are just around the corner.
To keep the kids entertained these July school holidays, Animates stores across the country will be opening their doorsonce more onThursday12th&Thursday19thto host free, fun and interactive workshops on all thingsfantastic fish and rocking reptiles.
With a second daily session time added due to popular demand, the workshops will run at both11amand2pmand will include interactive activities with our friendly and knowledgeable staff such as in-store treasure hunts, colouring in competitions and face painting.
Children who complete the workshop will take home a certificate at the end to proudly display on their wall or fridge.
With best wishes,
Your local Animates team
Kia Ora
My name is Rod Caudwell,HOD Maori at Albany Junior High School. I am running a football Holiday programme at AJHS gym on the 9,10,
11th July
.This is a fundraiser for my Futsal Team going to the youth Nationals .Just a request to see if some of your yr5/6 students and staff children would be interested in attending to develop their abilities.
All the information is on the link page for parents to fill out.
Nga mihi nui
Matua Rod
Link;
https://nfffutsal.wufoo. com/forms/z1q981wj0epagz8/
Tots to Teens - free magazine:
https://readymag.com/TOTSTOTEENS/Auckland/
.
July School Holiday Programmes
Hooked on Hockey
Harbour Hockey's fun and engaging holiday programme with a mixture of hockey and non-hockey activity developed for ages 5 – 13 (school years 1 – 8).
It is an action packed programme with a quality coaching team that aims to provide an exciting and fun-filled experience.
Dates: Monday 16th, Tuesday 17th & Wednesday 18th July, 9:00 am – 3:00 pm (attend one, two or three days)
Cost: $50 per child/day
or $90 for both days
or $130 for three days
*we offer morning tea and lunch during this programme for an extra $10 per day
Morning Tea: Muffin, Yoghurt Pottle & Muesli Bar
Lunch: Sandwich/Wrap & Piece of Fruit (Banana or Apple)
North Shore Sport Stacking Club
The North Shore Sport Stacking Club (cup stacking) - has set its meet up dates for the year. The meet ups are held at Bayswater School Hall, 181 Bayswater Avenue, Bayswater and are FREE for anyone, any age (3-60+), wanting to go along and learn to sport stack. Cups, mats and timers are provided for those that don't have their own sets and free coaching is also given by current members of the NZ Black Stacks team. The dates are as follows:
Sunday 10 June, 2.00pm-4.00pm
Sunday 8 July, 2.00pm-4.00pm
Sunday 12 August, 2.00pm-4.00pm
Sunday 9 September, 2.00pm-4.00pm
Sunday 14 October, 2.00pm-4.00pm
We look forward to seeing you there. This is a fun-filled family afternoon.
Nit-Enz organic head lice product range i

s now available from Albany Care Pharmacy (Next to The Warehouse), for less than $20.00 each!
Brochure
is our grass roots hockey programme that is designed to give interested and keen kids a chance to have a go at hockey. It is aimed at pre-primary grade players and new entrants. Year 1, 2 & 3 (ages 5 – 7)
Have fun, play, learn, explore and make new friends!! The programme runs during Term 2 & 3
A highly engaging environment that keeps players active and involved throughout the programme

Designed to develop basic hockey skills and create an understanding of the game

Build essential motor and fundamental movement skills

Skill based activities and small-sided games

A two week trial period is available at the beginning of each programme

*please complete registration but don't make payment

Sticks are available onsite for new players
Rosedale Fun Sticks
Venue: Harbour Hockey Stadium
When:
Saturday
Mornings
10.00-11.00am
Term 2: 19 May, 26 May, 9 June, 16 June, 23 June, 30 June
Term 3:
28 July
, 4 Aug,
11 Aug, 18
Aug, 25 Aug,
1 Sept
Cost: $100.00
Albany West Fun Sticks
Where: Kristin School Turf
When
:
Saturday
Mornings
9.00 - 10.00am
Term 2: 19 May, 26 May, 9 June, 16 June, 23 June, 30 June
Term 3: 28 July, 11 Aug, 18 Aug, 25 Aug,
1 Sept
,
8 Sept
Cost: $100.00
BUILDING THE NEXT GENERATION OF #8 WIRE THINKERS
Thinking outside the square, solving our own challenges, thinking creatively, working collaboratively, being innovative, taking risks - these are all things we want our kids to learn.And what's the best way for them to grow these skills?Being allowed to lead their own projects, follow their own curiosity, and develop a sense of wonder... in nature.
Do your kids get plenty of time playing freely in nature?If not, we are inviting them to play in nature these holidays (9 -20 July), so you can save your annual leave for real family holidays, while feeling secure in the knowledge that they are extending themselves, rather than being told what to do in yet another 'holiday' programme!Of course, playing in nature also builds immunity, as well as offering long-term physical and mental health benefits.
Conscious Kids has been running for three years in Auckland, and is starting this holidays in Hamilton.Our mission is to provide children with opportunities for free play in nature, within a framework of respect for themselves, others, and the environment.Check us out or book our programme atwww.consciouskids.co.nz.We're growing the next generation of #8 wire thinkers - literally.
Conscious Kids hosts 100% nature-based Holiday Programme as an antidote for technology, kids get the opportunity to have unstructured play in the bush like we did. Come get muddy, climb a tree and just play!
WINTER HOLIDAYS /9 - 20 JULY
9 AM - 4 PM

5 - 12 YEARS OLD
Visit for more information, bookings and locaitons:
www.consciouskids.co.nz Call 027.5191997 or emailinfo@consciouskis.co.nz



TUTORING AVAILABLE



My name is Hayley Campbell and I have been a teacher at Albany Primary (Years 2-6) for the past 6 years. I am available (limited availability) to tutor after school from home in English (Reading and/or Writing) and Maths this year. Please contact me on 021 212 0731 for further information.
My name is Yun Wei. I am a doctoral student with the Parenting Research Group at the Faculty of Education and Social Work, University of Auckland. I am conducting research investigating the effectiveness of Group Triple P with Chinese immigrant parents. We are inviting Chinese immigrant parents with a five to nine-year-old child who have some concerns about his or her behaviour to participate in this project.
KIDS CHOICE SCHOOL HOLIDAY bookings are now open. The programme will open
on 9th-20th July.

Days are full of fun activities and trips to stimulate and entertain your children in a safe, fully supervised environment. CYF's approved allowing you to apply for a subsidy. We are based at the Presbyterian Church, 10 Penzance Road, Mairangi Bay. Hours of operation are 7.00am - 6.00pm daily.

Contact Barb 027 440 6363 or 09 478 3705. Email: kids.choice@infogen.net.nz

KIDS CHOICE OSCAR

Before and After school Care for 5 - 14 year olds.

Enrolments are currently available in our CYF's approved before and after school care programme. Based in the Presbyterian Church hall, 10 Penzance Road, Mairangi Bay.

We give the children breakfast and they take part in quiet activities until we take them to school each morning.

After school we collect the children from school and take them to the programme where they have afternoon tea and assistance with their homework. We have several computers available for the children to use for homework purposes.

Each day the children have a choice of various planned fun activities such as craft, art, cooking, knitting, cross stitch, games, sport etc. We spend time outdoors when the weather permits. Your children will be cared for by a great team of caring, professional, police vetted staff who love working with children. While our rates are reasonable we are also CYF's approved enabling families to apply for OSCAR subsidies.

Transport to or from sports activities can be available by negotiation.

Call in for a visit and meet the team. For further information Contact Barb 027 440 6363 or 09 478 3705 . Email: kids.choice@infogen.net.nz