Auckland Transport invites all parents/caregivers to take part in Albany Primary School Baseline Survey. This survey is designed to collect information about how students are travelling to and from school, preferences for travel and identifying any barriers that might limit students from travelling in an active and sustainable way. All parent/caregivers need to do is click on the digital link: https://aucklandtransport.au1.qualtrics.com/jfe/form/SV_9WAe2GVT6EJrGSh to complete the survey and it should take no more than 10 minutes to do.
The survey will run from Wednesday 11th September to Wednesday 23 October. This information will assist Albany Primary School to develop new road safety and travel initiatives to better cater for students in the future. As a thank you for taking part, Auckland Transport is providing 2 sets of double movie passes to two lucky parent/caregivers. To be eligible to go into the prize winning draw, you will need to put your full name and contact details on the survey.
Road safety guidelines including front gate procedures
Want to join the school cycle train?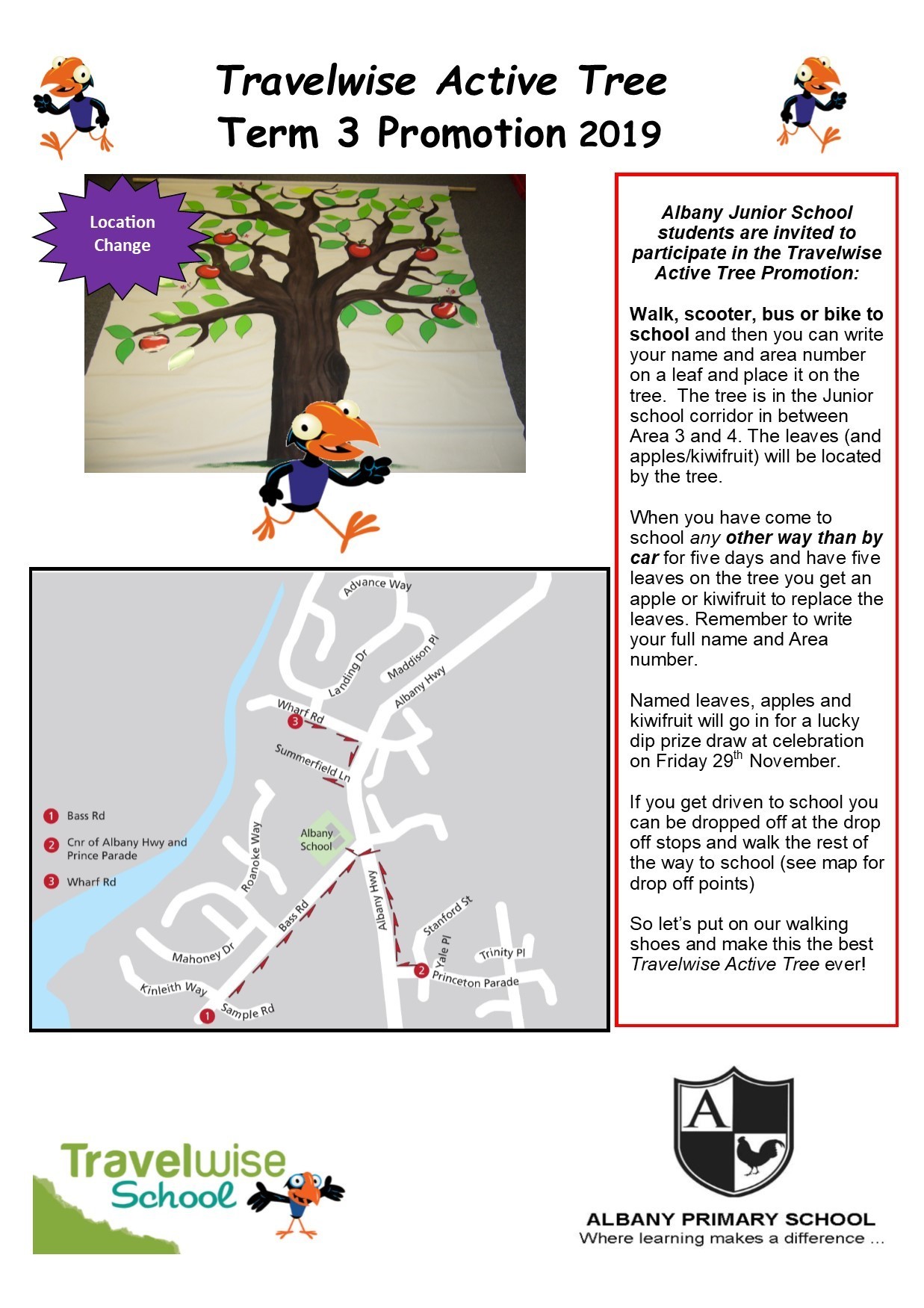 Auckland Transport survey:
As you may already be aware, Auckland Transport wants to make our roads safer by introducing a new bylaw to reduce speed limits on a select number of roads – approximately 10% of Auckland's local road network. We are dedicated to reducing the number of deaths and injuries on our roads, and these proposed changes will be instrumental in achieving that.
Not only do we want to make our roads safer, we want to make streets in our communities nicer, more people-friendly places to be – particularly for children walking and cycling to school.
Link to complete survey/provide feedback